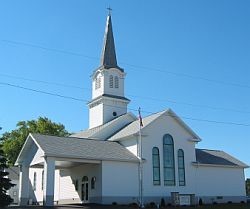 St. John's is over 160 years old and still going strong!
We've had many pastors over the years, and many families
who have come to our sanctuary
to experience the love and light of Jesus Christ!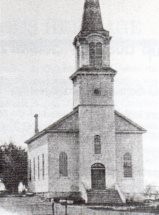 Our first church building was built in 1854 and the church was
organized under the name of St. John's Evangelical Church.
The current church building, which has had several additions
over the years (most recently 2003), was built in 1884.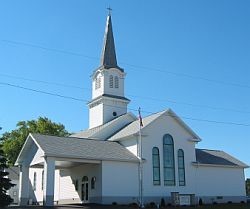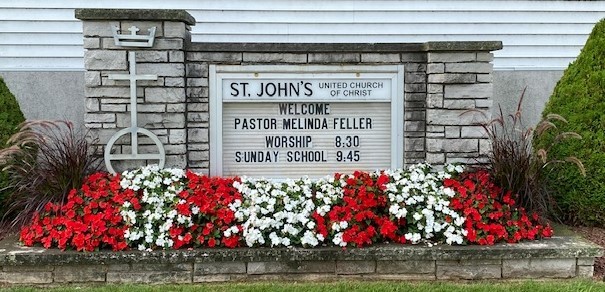 "The Small Church with the Big Heart that does Great Things"
Contact us:
St. John's United Church of Christ, Schwarzwald
W3401 Orchard Road
Elkhart Lake, WI 53020 (rural Howards Grove)
920-565-2631
Email: Schwarzwald@tds.net
Website: www.Schwarzwalducc.org
facebook.com/StJohnsUCCSchwarzwald
Location and Directions:
From
Howards Grove
, take State Highway 32 north approximately 3 miles to
Highland Road.
Turn right on
Highland Road to Orchard Road, then turn left.
St. John's is 1/4 mile on the left.
From Kiel, take State Highway 32-57 south.
Stay on Highway 32 when Highway 57 splits off to the right.
In Ada turn left onto Orchard Road. St. John's is 1-1/2 miles on the right.
Look for the royal blue UCC signs on the Highway 32 and on Orchard Road.
Our invitation to you.....
at the United Church of Christ...no matter who you are, or where you are on life's journey, you are welcome here! If you are searching for a church home, we invite you to consider St. John's! We are handicap accessible.