As the Small Church With the Big Heart that Does Great Things,
in response to the movement of the Spirit in our midst
we make a difference in our community through regular Mission Sundays.
+ + + + + + + + + + + + + + + + + + +
The upcoming project is Toys for Tots.
The congregation is encouraged to bring new and unwrapped toys
to church for the Marines Toys for Tots Collection.

In October, 2021 we had Project Linus.
Blankets were sent home with members and returned and tied ready for use!
In September and October 2021, we had the
Eyewear for Haiti Collection
.
Used eyeglasses, cheaters, sunglasses and eyeglass cases were collected
and delivered to Dr. Cheryl Roers who will deliver them to Haiti.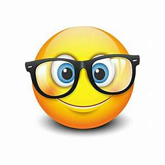 In March, 2021, St. John's Sunday School hosted a collection drive of
"Peanut Butter and Jelly" for our local food pantry.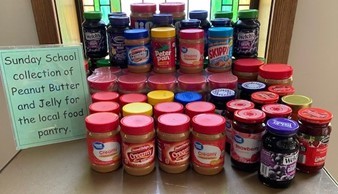 In January and February 2021, we collected 105 soup cans for our
Annual Souper Bowl.
Soup was delivered to Immanuel UCC's food pantry.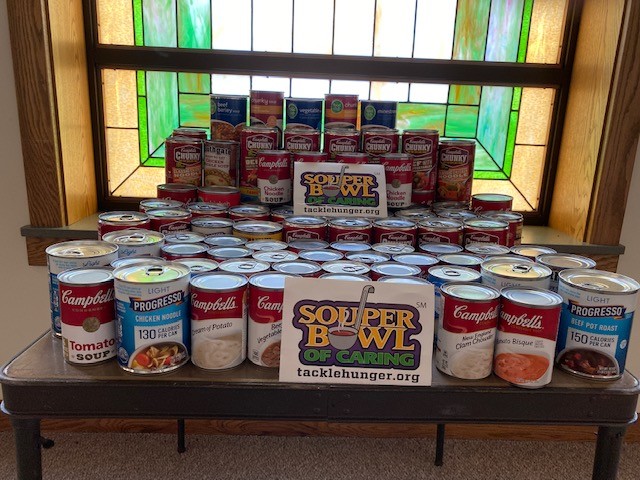 In January 2021, we participated in the Linus Project.
St. John's had twenty-one volunteeers who tied 59 blankets
at their homes! Project Linus provides love, a sense of security,
warmth and comfort to children who
are seriously ill, traumatized,
or otherwise in need through the gifts of new handmade blankets
and afghans, lovingly created by volunteer "blanketeers".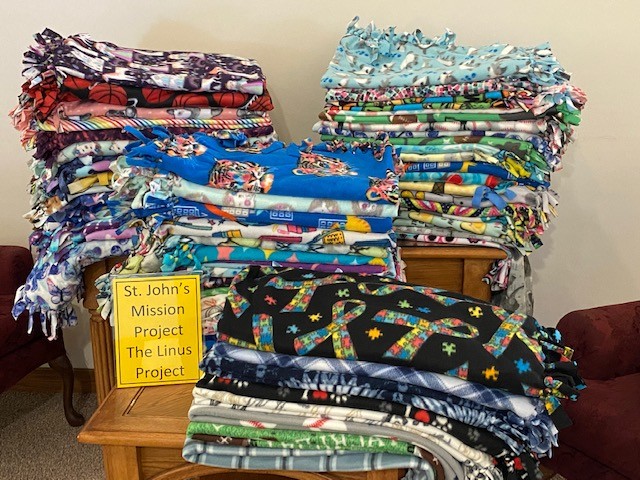 St. John's had a Diaper Drive for our neighboring
church,
Immanuel UCC's Food Pantry.
We collected 3,371 diapers and 2 packages of diaper wipes.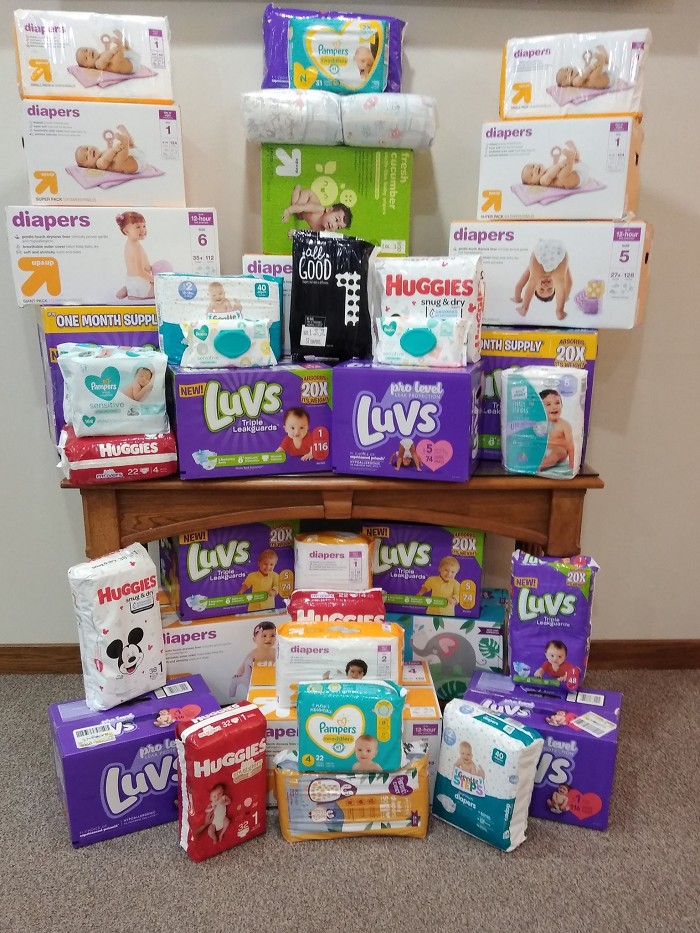 Thinking about our veterans, troops and first responders,
St. John's initiated Operation Gratitude again!
We collected "wish items" such as gum, lip balm, and
playing cards.
Members created twenty-four beautiful scarves for our troops
and thirty-nine special paracord bracelets!
Along with
all of that, we wrote thank you cards and notes for our men
and women
in the military plus veterans and first responders.
A beautiful way to help and honor our troops.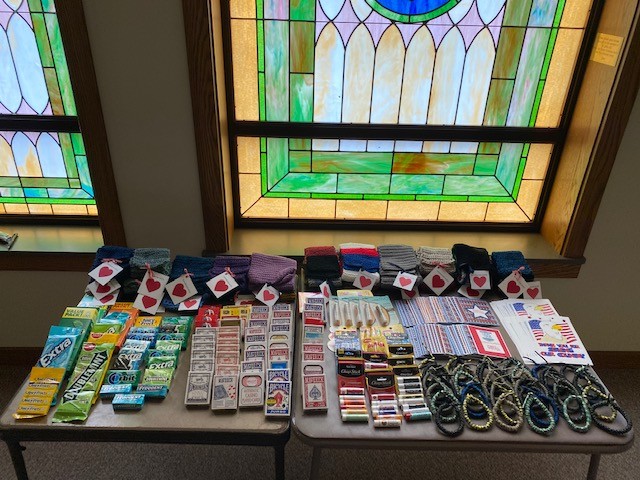 In December 2020, we collected items needed for families in need as
suggested by the Sheboygan County Child and Family Services/Health
and Human Services Department.